My brain is on fire!
I usually do not post links to items for purchase. If anything, I'll show you dreamy locations, usually full of books. This is because I am not necessarily endorsing anything.
And yet...
I saw this map on etsy.com, and it set my brain on fire!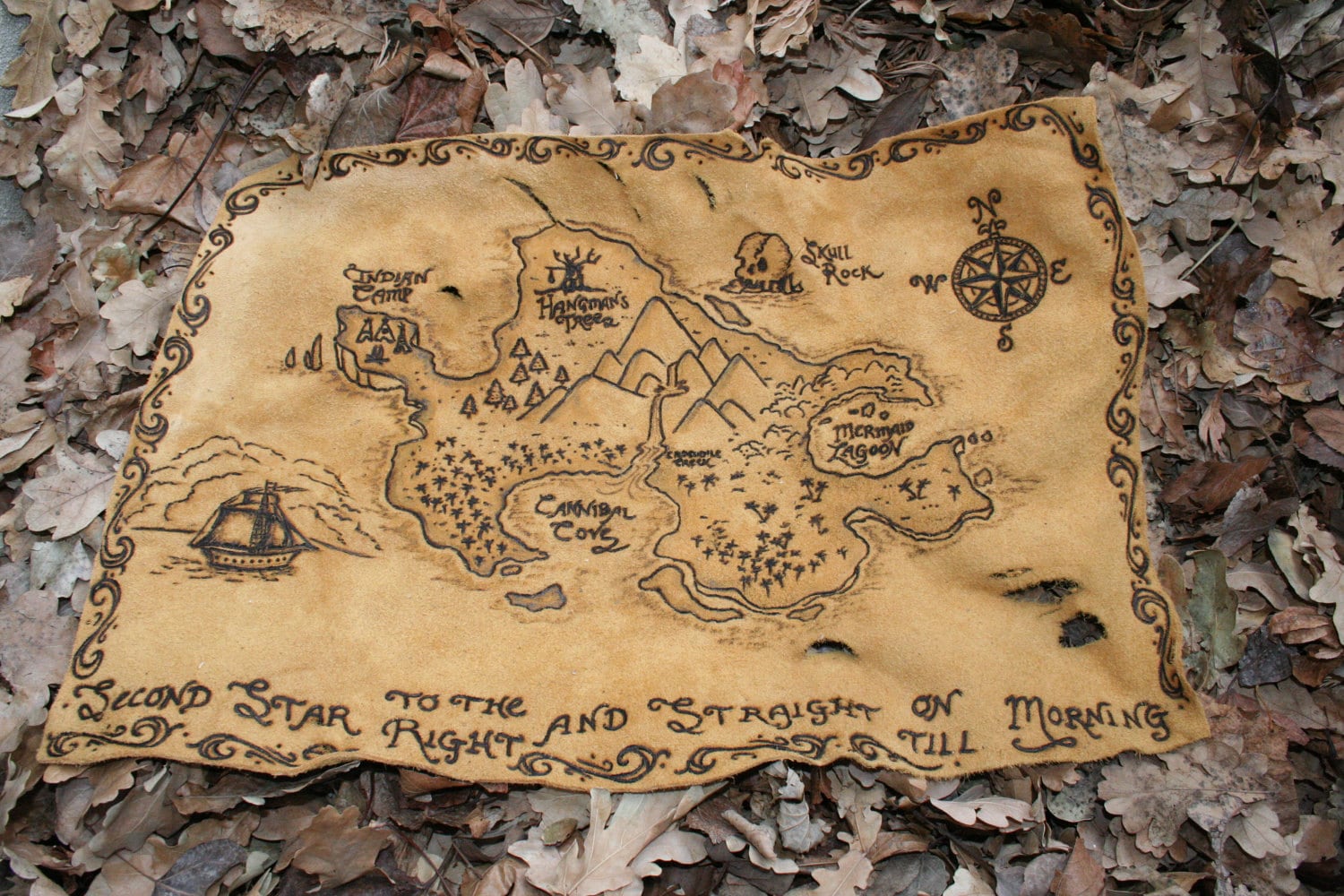 Courtesy of BlueWillowFox


It's a map of Never Never Land! With directions!

Burned into a sheet of leather, it folds up to become a journal cover. The impossibly clever artist behind BlueFoxWillow has just exploded my mind.

As a little girl, I was obsessed with Peter Pan. I owned a beautiful, midnight blue leather bound copy of the book and carried it around with me. I was Tinkerbell for three Halloweens in a row (unheard of these days-- the minute Halloween passes, I'm onto the next costume idea)! I named my dog, and a pony after characters from the books! Obsessed!

And now, this map. Thank you, BlueFoxWillow, for making the sort of magic I only dreamed of come to life.

I'm off to dig up my copy of Peter Pan.